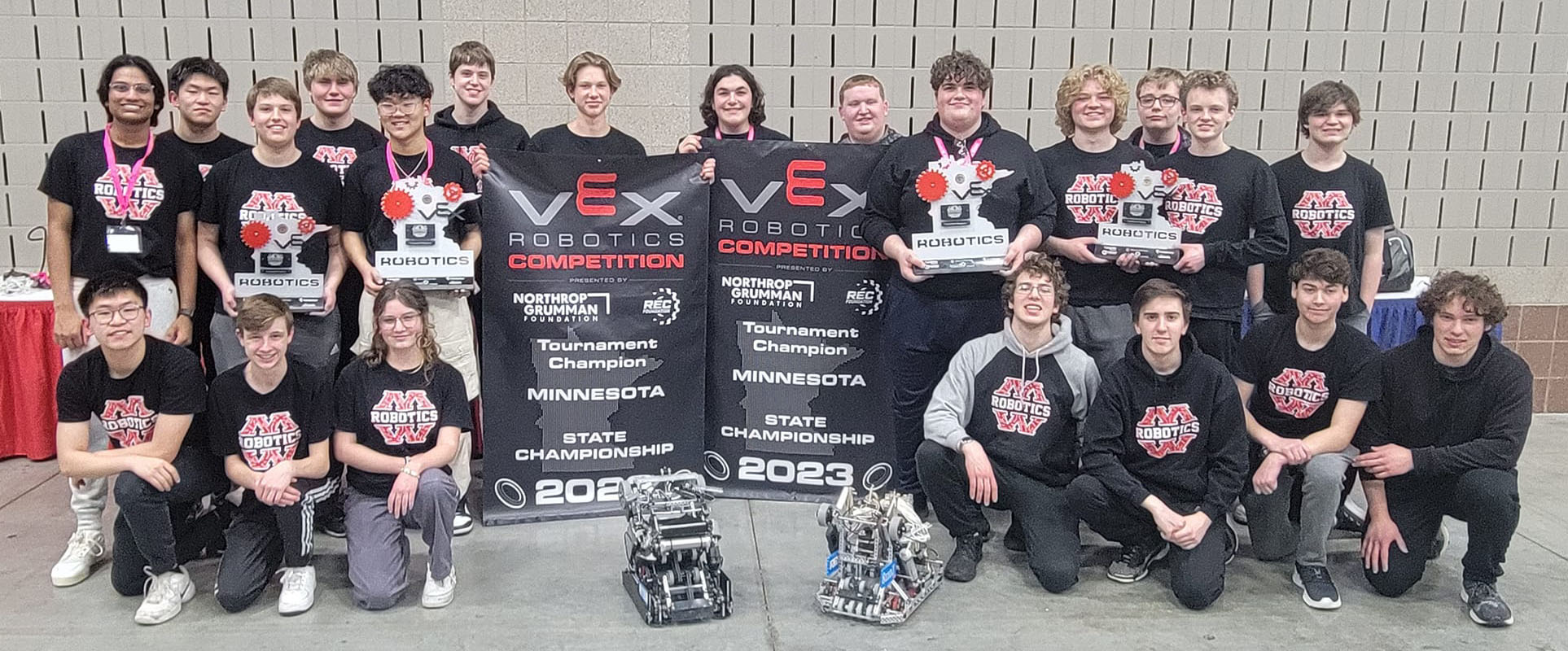 Competition Brings STEM Skills to Life
All students are natural scientists and engineers. They love to question, tinker, experiment and play. VEX competitions foster these skills and capitalize on the motivational effects of competitions and robotics to help all students create an identity as a STEM learner. VEX competitions are also a great way to expose students to valuable soft skills like communication, collaboration and time-management in a fun and authentic way. The VEX Robotics competition prepares students to become future innovators with 95% of participants reporting an increased interest in STEM subject areas and pursuing STEM-related careers. Tournaments are held year-round at the regional, state, and national levels and culminate at the VEX Robotics World Championship each April!
2023-2024 Competition: Over Under
VEX Robotics Competition Over Under is played on a 12' x 12' square field configured as seen above. Two (2) Alliances – one (1) "red" and one (1) "blue" – composed of two (2) Teams each, compete in matches consisting of a fifteen (15) second Autonomous Period, followed by a one minute and forty-five second (1:45) Driver Controlled Period.
The object of the game is to attain a higher score than the opposing Alliance by Scoring Triballs in Goals, and by Elevating at the end of the Match.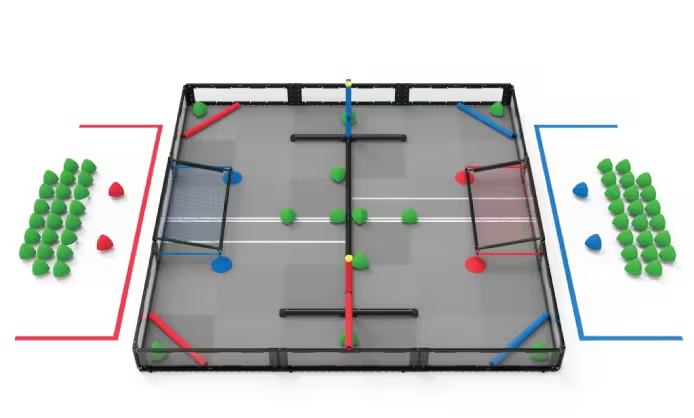 Interested in joining?
High School robotics is grades 9th-12th and Middle School robotics is grades 7th-8th, if you are interested in joining, you can sign up at the site below.  If you have questions, please email Coach Zenk, his contact information is below on the left side.
*Sign-up for both programs starts in July each year and runs into September.
*Students can sign-up at www.mankatowestactivities.com
VEX IQ Robotics is through Mankato Community Education & Recreation for grades 4-6.
*Sign-up starts when the fall catalog is mailed out each summer.
*Parents can sign up students at: ww.mankatocer.com